The quality of the biomass boiler, the fuel and the size of the appliance
Efficiency of biomass heating It depends on the quality of the boiler, the quality of the fuel and the appropriate size of the unit for the heated buildings. It is necessary to measure room cabins, but also to assess their insulation or eg determine the frequency of weathering (for example, the weathered house will require higher heating power than the same size of the storage room, occasionally opened).
We recommend contact with specialist, who will help you to prepare your calculations and give you tips on how to choose a boiler for straw or biomass.
Catalog of straws EKOPAL RM
MetalERG boilers have a power output of 25 to 600 kW.
Our technology allows us to combine many boilers to form a small own heating plant, so in practice there is no limit to the size of the heating surface.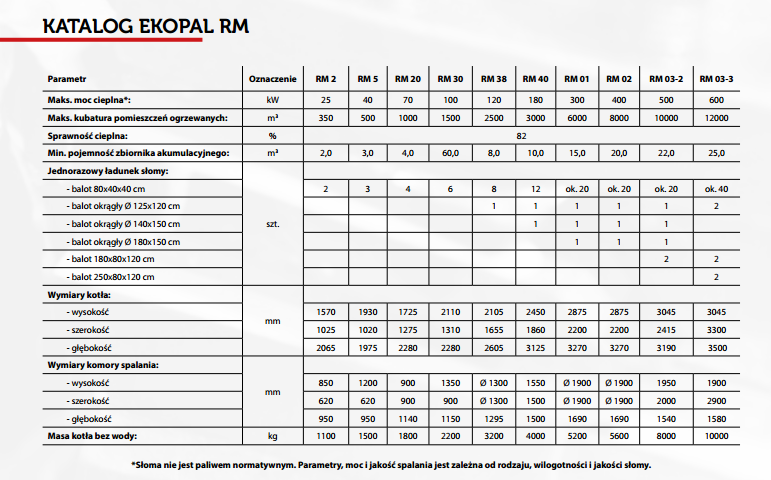 See also: