ECOnomic and ECOlogical effects
Boilers for straw and biomass fired heaters are not only cost effective but also effective against SMOG!
We guarantee a CLEAN PROFIT!
– Saving over 90% *
– 2-5 years return on investment in boiler room up to 20 years! **
– Independence of fluctuations in fuel prices
Using expensive fuel every day, your money "goes with the smoke".
Call and start earning today!
CO2 reduction
By heating biomass, you reduce emissions and atmospheric emissions by obtaining a so-called "zero balance". You can further help the environment by using the exhaust aftertreatment system. Check how it works and fight SMOG!
Select the reliability of MetalERG
As a leader in modern heating and drying straw, we set the direction for competition and the entire heating industry ecological. We rely on the quality and reliability of our solutions – this is demonstrated by customers whose boilers have been operating for 20 years continuously! Choose a solution for you.
BOILERS AND HEATERS
Straw heaters and boilers (biomass) are the most important part of our production. Since 1993, we have built several thousands of biomass boilers and have developed a number of solutions to obtain heat from corn straw, maize, rapeseed, energy willow, wood, wood chips and sawdust. The result of our experience is several series of boilers that meet different operating and power requirements.
How does the boiler work on straw?
In Poland produces about 30 million. Straw tons per year, most of which is used mostly as feed and bedding. The remaining amount, about 10-12 million. The ton, can be used to generate heat successfully replacing over 6 million tons of coal!
How to choose a biomass boiler?
MetalERG boilers have a power output of 25 to 600 kW. Our technology allows us to combine many boilers to form a small own heating plant, so in practice there is no limit to the size of the heating surface.
How to order a boiler?
We help turnkey boiler plants – from design to installation. We will select a suitable boiler and calculate the planned return on investment. Please contact our sales department.
Krzysztof Damczyk
Tel. +48 717 215 220
Mobile +48 696 492 508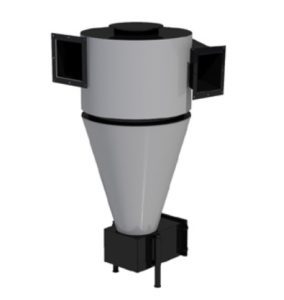 Basic and simplest dust extraction system used by MetalERG. This is the so-called. The sedimentation chamber, designed to remove the largest fraction of dust in the exhaust gas.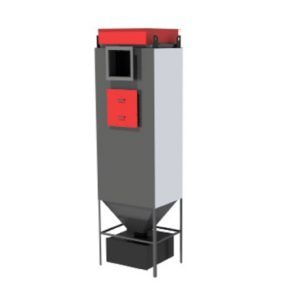 Extended – much more advanced version of the settling chamber. The system works just like the settling chamber: by the use of centrifugal force.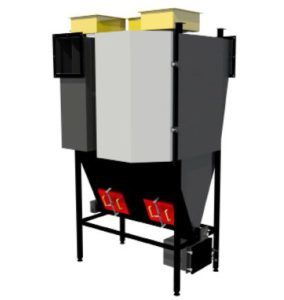 Electrostatic precipitator: an electrostatic precipitator – it is a kind of dust collector in which the removal of dust from the exhaust is achieved by the use of electrostatic force acting on particles of this dust.
PROJECTS
Our projects and photo galleries presenting our products.